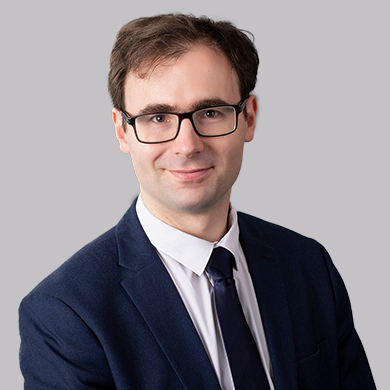 Have a question, or want to get in touch? Contact me at work or through LinkedIn.
Peter @ work: profile
Legal technologist, combining legal practice with software development:
Legal practice: Belgian lawyer (focus on data protection, cybersecurity and information technology law) with a strong EU law background.
Specific legal expertise: privacy & data protection, cybersecurity, cookies & online advertising, IT contracts & litigation, digital identity, e-commerce.
Legal innovation: developer of a variety of IT tools used in day-today legal practice, including a data protection role assessment tool ([joint] controller/processor), Notify (data breach assessment), document automation software, DPIA tool, etc.
A few traits: entrepreneurial, business-minded, orator, "Di" DiSC profile.
How I can help
I'm a lawyer who writes software. The combination of legal expertise and technical IT know-how is useful in both fields: as a lawyer, it means that I understand the tech better and am in a better position to give relevant advice, or draft a contract that makes sense; as a developer, it means that I know what software tools lawyers need in their daily work… and what their clients need.
The work I am doing right now
Legal work:
Lawyer @ Keller and Heckman LLP (Brussels, Belgium)

Partner – Data / Cyber / Tech Law
Focus: data protection law, cybersecurity law, information technology law and marketing law, as well as intellectual property law and commercial law more generally.
Recent software development work:
Data protection tools

Development of various tools to help in managing compliance with the General Data Protection Regulation (GDPR), such as (i) a Data Transfer Impact Assessment (DTIA) tool, (ii) a GDPR role assessment tool, (iii) a Data Protection Impact Assessment (DPIA) tool, (iv) a data breach severity assessment tool, Notify (see below) and (v) ongoing projects that will be revealed later.

Notify

Development of a data breach severity assessment tool – industry recognition: "Highly Commended", 2019 Financial Times "Innovative Lawyers" awards.
Notify is a self-contained web application designed to bring consistency and accountability into breach response handling, by banishing gut feeling and replacing it with an objective & quantitative assessment and helping organisations document their handling of a personal data breach.

Karla

Development of a fully featured document generator (document automation), initially for contracts but made broader (more information on the Karla website).
Karla allows you to rapidly and easily create personalised documents based on your own contract templates.

Miscellaneous projects

Ongoing maintenance & improvement of the Interest Calculator (see below) as well as smaller apps.
Spoken & supported languages
Languages in the everyday sense of the word
Computer languages in which I code regularly
HTML
CSS
PHP
Javascript
SQL
VBA
Some of the work I have done in the past
Other software development work:
Interest Calculator

Web tool for computing interest, for practitioners of Belgian law. Published by Larcier, one of the largest legal publishers in Belgium, and integrated within its online legal database StradaLex, the Interest Calculator is used by legal practitioners (lawyers, judges, etc.) all over Belgium.

Miscellaneous projects

I have made many random websites or web apps, including: a statistical formula (and website implementing it) for calculating notice periods in distributorship agreements, the Brick Painter (for creating blueprints for LEGO paintings), a newsletter editor @ Loyens & Loeff, a case law monitoring tool, a timekeeping app, a URL shortener for legal links, various websites.
What is this website for?
arpia.be originally started as a website for something entirely different, a video gaming project I worked on as a teenager and young adult, and it became a repository of personal thoughts, self-composed music, things related to the video game in question, a novel etc. The website is still here because of the various things I host on the server and will continue to host for a while longer – while some of those creations belong in the past as far as I am concerned, there may still be some interest in them.